Official copy of a passport and other documents (Czech Republic)
In the Czech Republic it is not possible to have a copy of a passport certified. This ban applies not just to travel documents, but also, for example, to a certificate of roadworthiness, military identity card and other unique personal documents. For more information about legislation for producing copies of personal documents go to the Office for Personal Data Protection (ÚOOÚ) website (https://www.uoou.cz/en/).
If you need a court/official/certified translation of such a document, you need to attach a copy of the document to its translation. So you have two options.
The first is to produce an ordinary copy on a photocopier at home. But there is the risk that the receiving authority does not recognise the copy attached to the translation and may theoretically assume that the document in the photocopy is not genuine.
The second and better option is to circumvent the ban of producing a copy by making a sworn statement. This means that the owner of the document in question visits a notary who copies the document. The owner then adds a written sworn statement to the copy that it is an accurate copy of the document. He signs this statement and the notary authenticates his signature.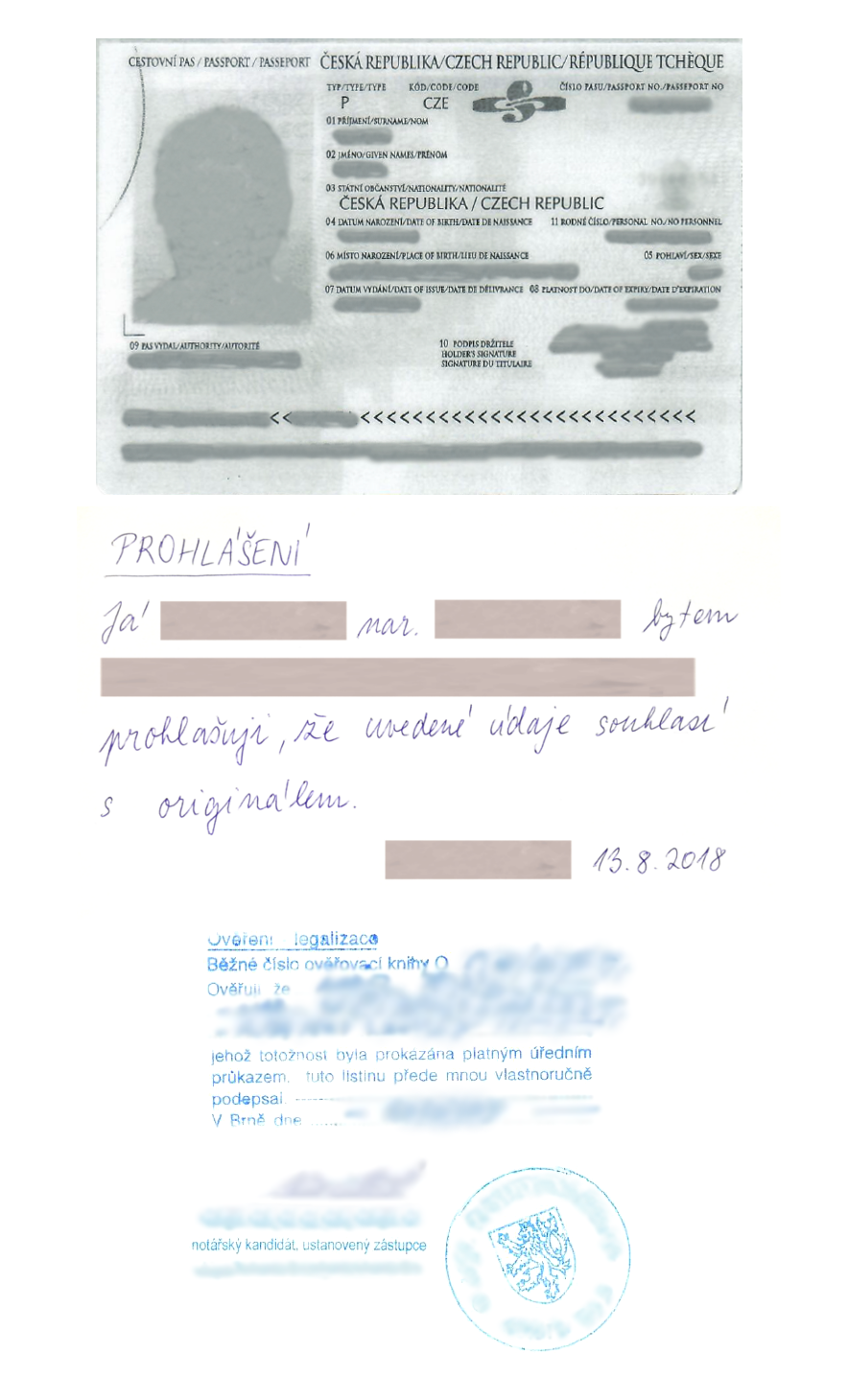 Sworn statement in Czech language
You can then have this certified document translated into day-to-day languages within the standard deadline of 3 working days.
In our practical experience there is one exception and that is a copy of a certificate of roadworthiness which we normally bind together with ordinary copies that authorities recognise.
Do you need to create a copy of an official document? Contact us and we will be happy to advise you.