Individual Lessons
Individual lessons (one-to-one lessons) are designed for students who have special requirements, limited time for learning or need a more intensive approach. Individual lessons can cover general language, like extra pronunciation and speaking practice, but can also focus on specific work-related topics, like preparing for a specific meeting.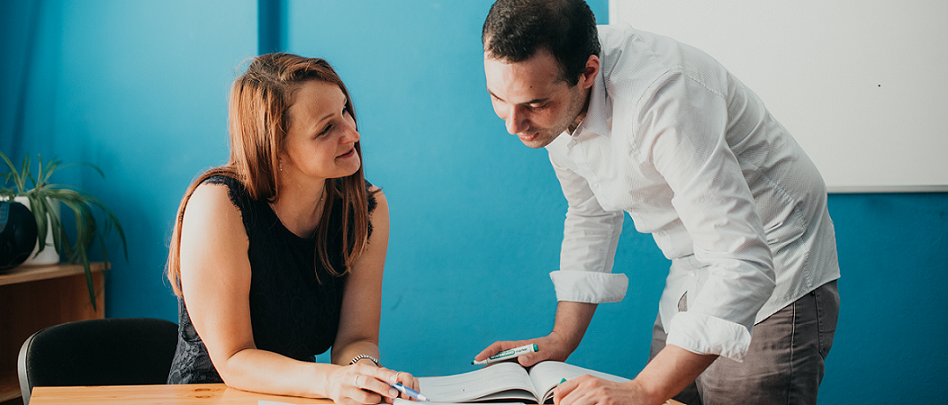 These lessons are all about you. You are the one answering all the questions and doing all the exercises. Whether you are a beginner or advanced, or any level in between, individual lessons are the very best way to ensure that you make efficient and speedy progress. Apart from Czech, Correct also offers individual lessons in German, Spanish, French and Russian. So if you're ready to focus and make visible progress, book your one-to-one private lessons now!
Get started
Fill-in this form to let us know what you need and ask us anything you'd like to know.
We'll get back to you with all your requested information and a price quote for your lessons.
We'll set up a FREE introductory meeting between you and the teacher who can best help you. During the meeting you can discuss your requirements, what you want to focus on, set the goals, select study materials etc.
If you enjoy the meeting with the selected teacher, the last step is to schedule your lessons and start studying.
FREE Price Quote
We treat every client individually and it will be our pleasure to prepare a FREE price quote for your individual lessons based on your requirements.
What do we offer?
FREE introductory consultation – analyse your needs and specify your goals
professional, qualified teachers
individualised approach
classes held in the centre of Brno, at your own place or even online!
modern course textbooks
communicative teaching methods
a pleasant and friendly classroom atmosphere (photos of our classrooms)
time flexibility
classes customised to your requests and needs
competitive prices
individual lessons as a present? Why not! Gift vouchers are available!