What is a court certified translation? (Czech Republic)
A court translation (also called sworn translation, official translation, certified translation) is a translation by a court appointed translator who makes sure the translation's text is accurate and complete.
Court translations are often mistakenly called "notarised translations". However this description is misleading and wrong. Notary certification is a description of types of processes such as vidimation (authentication that a transcript/copy of a document verbatim corresponds to its original) and legalisation (authentication of the veracity of a signature).
This type of transfer of a text into a foreign language (or from a foreign language into Czech) is used in translations of register office documents, official documents, commercial contracts, diplomas, etc. A specific example can be a court translation of a birth certificate, a court translation of an extract from the Criminal or Commercial Register, university diploma, marriage certificate or a death certificate.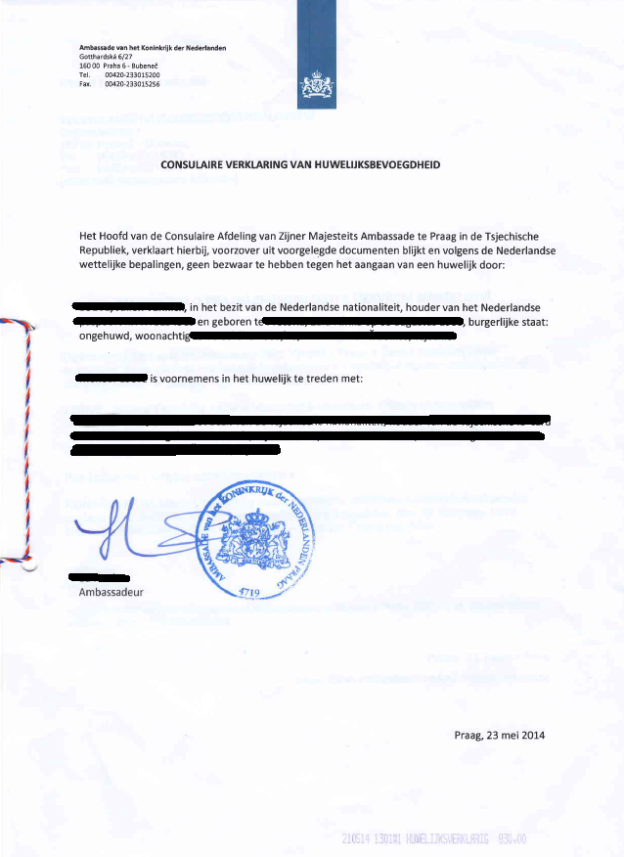 Court translation of a certificate of no impediment to marriage
A court certified translation always contains the original document, translated text and so-called translator's clause. So it is necessary to have the original document in its physical form which is bound together with the created translation and translator's clause. If you do not want to damage the original document you must have a notarised transcript drawn up. The transcript is made in a notary's office or at a CzechPoint.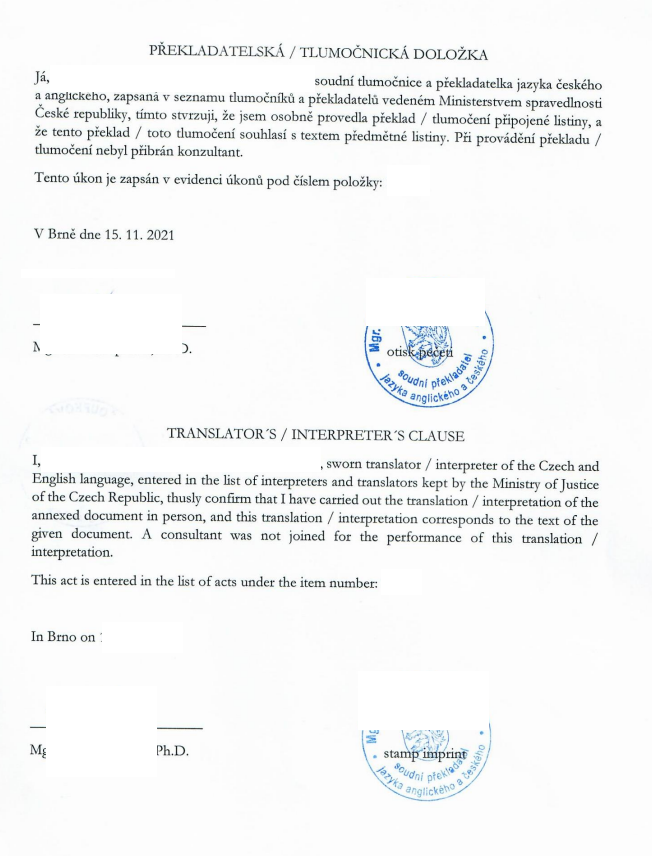 Translator's clause
All three of the abovementioned parts are a bound by a tricolour string and finally the court translator's stamp/seal is added to the entire translation.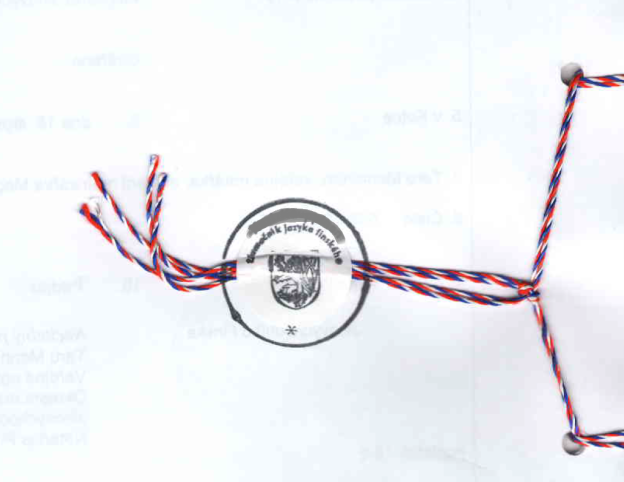 Translator's tricolour string and stamp
Do you need a court certified translation of your document? Do you need advice? Contact us and enquire about a court translation of any our working languages.