Language(s) I teach: Czech for foreigners
What and where I studied: FF MU Brno: Teaching Czech and literature for high schools; currently FF MU Brno: Ph.D. (Field of study: Czech literature)
Since when I have worked at Correct: September 2018
Why and how did you become a professional Czech teacher?
It is great to observe the system of the studied mother tongue from a comparative perspective and thus be aware of its specificity and complexity in relation to other languages. At the same time, I´m constantly in contact with different cultures, and that is the most interesting thing about my work. How often do you meet people from all continents in one day?
Have you ever lived abroad?
My main experience of living abroad was in Poland – in Wroclaw and Krakow, where I investigated why our "Švejk" is so popular among Polish. I have lived for 3 months in a tent in England, taught Czech in Croatia and studied English among kangaroos and koalas in Australia.
Have your language skills changed your life? How many languages do you speak?
Czech, English, Polish and I would like to add to this multilingual package at least the basics of German and one of the Romance languages. Masaryk used to say: "to know another language is to live another life."
What country would you choose to live in?
The land down under! In spite of my love for Europe, I´ve been enchanted by the magic of Australia and can imagine myself living on the shore of this smallest continent in a tiny camper van. Before this time comes, I will settle for Krakow or any state of Southeast Asia, where I will volunteer.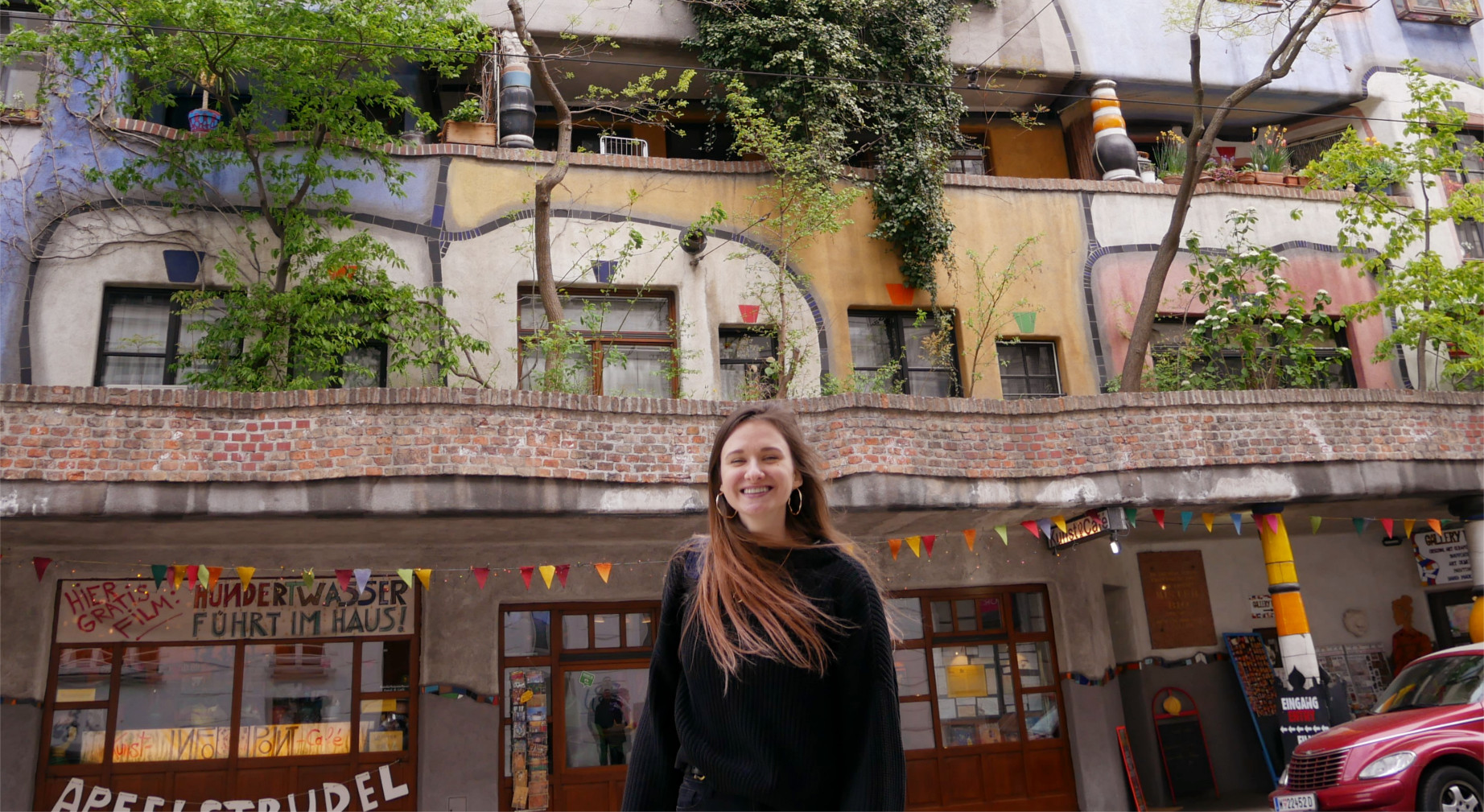 What is your best teaching experience?
I'm curious about why students test their lecturers on their knowledge of the history of Czech grammar. There is no other way to explain the fact that the beginners in each of my courses ask me about the knowledge of the Havlík´s rule and the forms of the word "pes" in the nominative of the singular and the genitive of the singular "psa". Where did the "e" go?
Are you a planner or do you prefer things to happen spontaneously?
I´m rather spontaneous in my personal life, but I try to be organised at work and plan my lessons ahead.
What do you do when you're not working?
I ride a horse, I play the ukulele, I do yoga, I sing in the shower…I am planning another trip and I choose the breed of my future dogs.